Mont Blanc (4,808 metres/ (15,774 ft) is the highest point in western Europe and the European Union.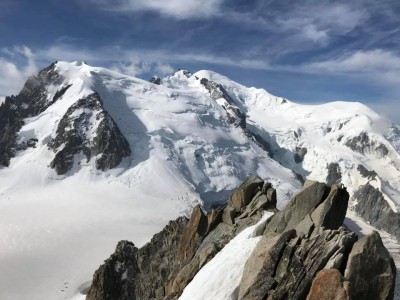 If you look closely you will see the tracks left by mountain climbers. zoom in even more and you will see people climbing the rocks in the foreground. Multiple climbing opportunities exist for those with the skill and equipment to tackle the Alps – or with the funds to pay for a guided climbing tour.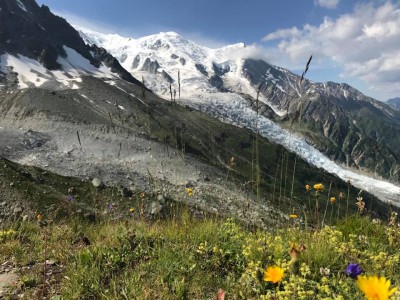 For most people hiking across the hills at the base of the glacier is the best way to enjoy the mountain, and the glaciers coming down from it.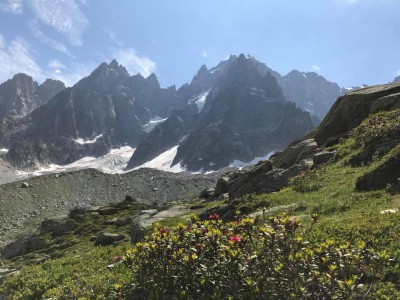 The Mont Blanc massif is a region that encompasses Mont Blanc itself as well as eleven major independent summits, each over 4,000 metres (13,123 ft) in height. There is no one best hike as multiple choices exist, all with amazing views! Don't fear if you are not a major hiker, there are multiple paths that go across the hillsides – not up and down them. These fairly level walks afford you with breathtaking views, while cable cars do the job of getting you up and down from town to the trails.